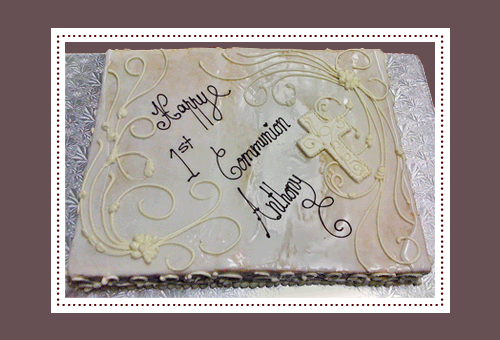 There's nothing we like to do more than help you create a unique and delicious cake for your special occasion.
This month, we'd like to share with you two cakes that we created this month–one for a First Communion, and one for a baby shower.
The Communion cake shown above is actually an oversize sheet version of a Napoleon, with flaky layers of puff pastry layered with vanilla cream and covered with chocolate and vanilla icing. The baby shower cake below–a Strawberry Shortcake with custom decoration–was a special commission for a party held at Mulino's Italian Restaurant in White Plains, NY.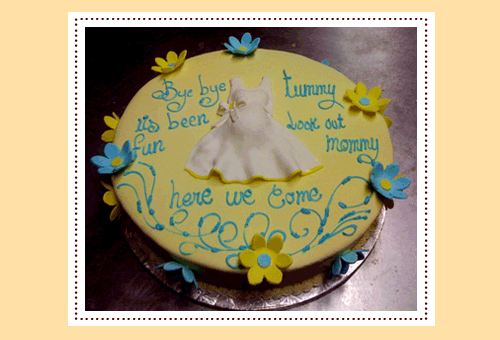 Have an idea for a cake you'd like to have created for a special occasion? Whether it's a first communion, a baby shower, a bridal shower, a retirement party or any other occasion, the experts at La Renaissance are ready to assist you in creating just the right cake, with any filling, shape or size you desire. Visit the custom cake image gallery on our web site to see more of our work…