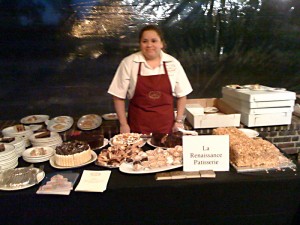 On Wednesday, May 5, La Renaissance Patisserie participated in Scarsdale-Edgemont Family Counseling Service's Gourmet Galaxy, a special fundraiser held at the Westchester Country Club in Rye, NY. The event featured a buffet of culinary specialties from the chef at La Renaissance and a host of other great Westchester chefs, as well as a silent auction and raffle.
Gourmet Galaxy helped raise money to support the mission of SFCS, which is to work in cooperation with other organizations to strengthen family and community life by providing:
individual, family and group therapy;

outreach to youth;

services to older adults; and

public programs relating to family life issues.